2021 Brandenburg Teaching Prize
Together with students of European Media Studies, ZeM member Dr Sebastian Möring has been awarded the 2021 Brandenburg Teaching Prize.
The motto of this year's Brandenburg Teaching Award was 'Digital teaching and learning scenarios'. The award honoured the commitment of teachers who use digital teaching and learning scenarios to cope with the challenges posed by the pandemic and thus contribute to increasing the learning success of students.
Dr Sebastian Möring, Pia Buskies-Utesch, Johannes Fähmel, Florian Nowotny and Jessica Rehse from the University of Potsdam were awarded for their seminar 'Exhibiting Nature Digitally'.
The Brandenburg Teaching Award was presented to the winners by the Brandenburg Minister of Science, Dr Manja Schüle, and is endowed with 5,000 euros. See some photos of the award ceremony on Twitter.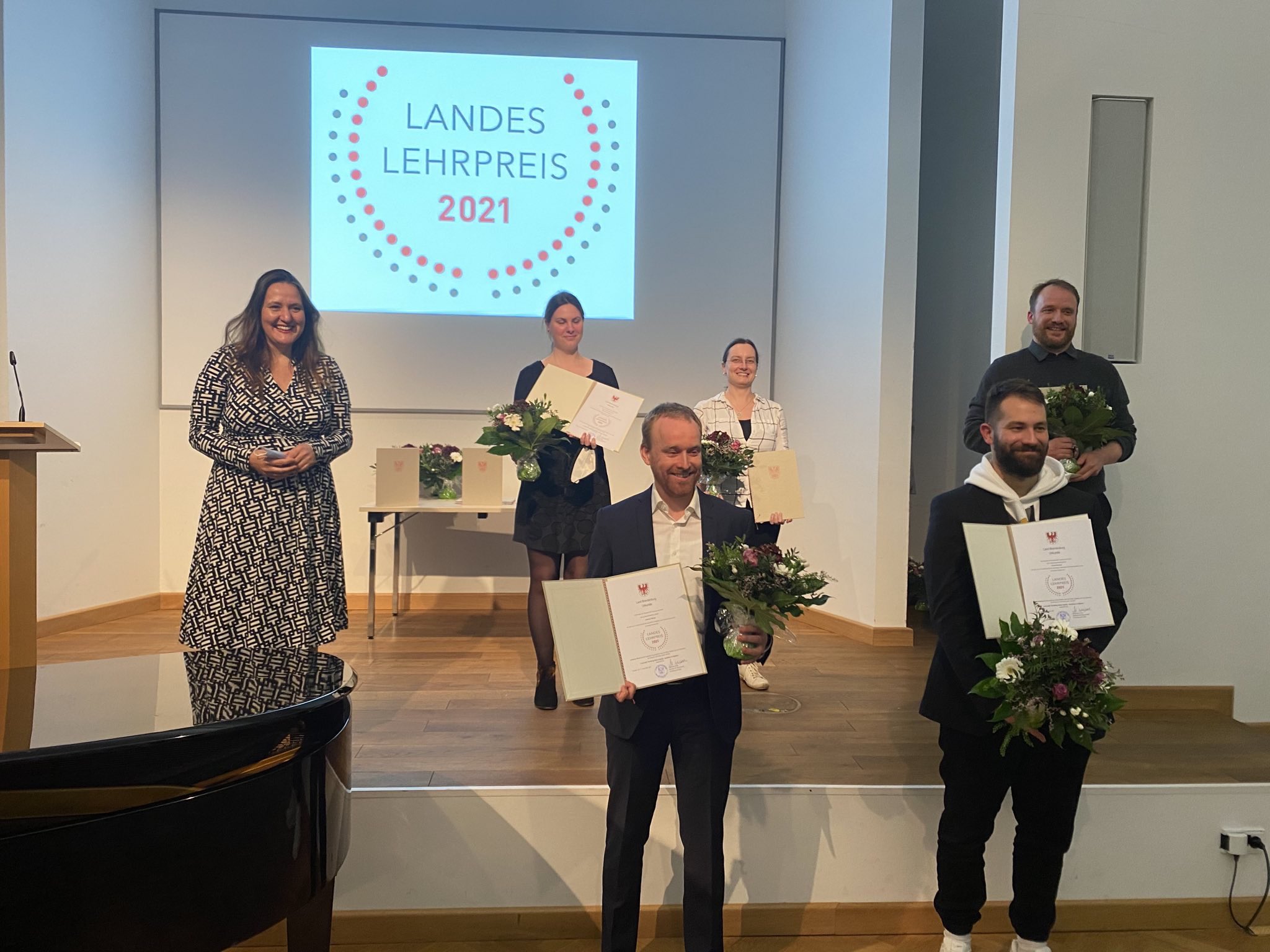 There were a total of 40 applications for this year's prizes. In the first stage of the process, a jury suggested six potential candidates, who were then voted on by the members of Brandenburg's state universities. The evaluations of the jury and the university public were used in a 50:50 ratio for the overall evaluation and determined this year's teaching award winners. This year, three projects by teachers from the Potsdam University of Applied Sciences and the University of Potsdam were honoured.