Simon Strick receives the Hans Bausch Media Prize
For his outstanding scientific research and publication work, Dr. Simon Strick was awarded the Hans Bausch Media Prize.
The revived prize was awarded by Südwestrundfunk during the Tübingen Media Days on May 20, 2021 in cooperation with the Institute for Media Studies at Eberhard Karls University. The aim of the award is to give excellent research that contributes to the classification and evaluation of current media developments to more visibility and to initiate debates about the social responsibility of the media.
Simon Strick receives the award for his book Rechte Gefühle. Affekte und Strategien des digitalen Faschismus, published on May 1, 2021. In it, he examines the strategies with which right-wing ideas are anchored on the emotional level and which role digital media play in this. Using postings, memes, GIFs, YouTube videos, blogs or games, he makes it clear how this worldview comes across as everyday, addresses the counter and youth culture on an emotional level and ultimately aims to be perceived as connectable and harmless. The book, so the jury of the Hans Bausch Mediapreis concluded, "in view of past and present right-wing terrorist attacks, but also everyday racist, sexist and anti-Semitic violence, could not be more topical. It is the scientifically well-founded and clearly formulated call to sharpen one's own view of right thought and the strategies behind it on the Internet. Stricks study addresses everyone who deals with the challenges of digitization from a journalistic or scientific perspective and for whom a democratic public sphere and fair coexistence in a plural society is a matter of concern." From #GamerGate to Halle, 'great exchange' to 'Corona lie' – Rechte Gefühle examines the affective strategies of right-wing actors. Numerous analyzes show how they make feelings of danger for whites and men popular and compatible: this fascism speaks the language of the risk society and effectively manipulates democratic publics.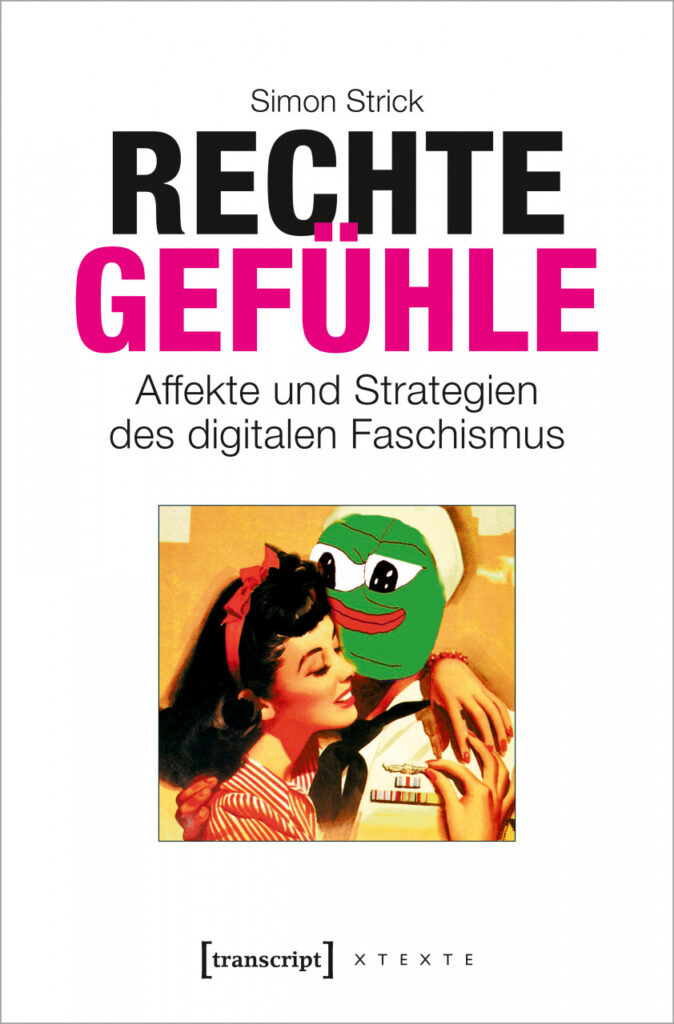 Rechte Gefühle
Affekte und Strategien des digitalen Faschismus, transcript Verlag 2021.
Publisher