Nomadic Camera. In cooperation with the LMU Munich
The research group "Nomadic Camera", which is currently in the application phase, is based on the hypothesis that photography is the central medium for visualising cross-border changes of place. Against this background, the research interest is focused on the complex interconnections of photography, mobility and technology. "Nomadic Camera" takes a look at the technical prerequisites, institutional relationships and aesthetic premises in historical depth and up to the present. Since its introduction in the early 19th century and in the course of technical developments, photography has been a mobile medium. The assumed close connection between displacements and modern (camera) technology leads to the thesis that the experience of strangeness is a condition humaine of modernity.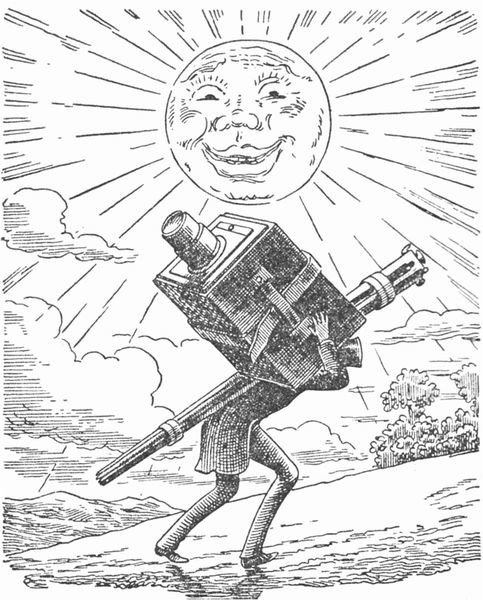 The locally distributed research group bundles the competences of scholars in Germany who have distinguished themselves in their disciplines with extraordinary research contributions on the topic. The seven sub-projects examine how migration, exile and flight are related to the technical innovations of this mobile medium and transcend temporal, geographical and thematic boundaries: with a view to migration movements in the context of imperialism and colonialism as well as their effects in the age of decolonisation, to the forced emigration of photographers during the National Socialist era and to contemporary flight movements. The following photographic conditions and practices will be examined: How does camera technology contour the formulation of experiences of exile, migration and flight? How do aesthetic convictions, style and working methods change under the impact of the changes of place?
The project will explore how displacements are expressed in different genres and how to draw the line between them and travel, amateur, artistic, activist, ethnological and scientific photography.
The intertwining of photography and displacement is discussed from a variety of perspectives. In this context, the methodological, theoretical and content-related framework consists of four interlinked research fields: A) "Techniques, Technologies", B) "Bodies, Agents, Performativity", C) "Medial Narratives, Narratives" and D) "Circulation, Archives, Memory". The manifold connections and interfaces of the sub-projects allow for a comprehensive and complex analysis with a common objective: Thus, an interdisciplinary and analytical toolkit for the theoretical, methodological and historical research of photography in the context of mobility, migration, flight and exile is to be developed. This will develop new perspectives on the history and theory of photography and at the same time contour the visual culture of migration in its various forms of expression.
Project participants:
Prof. Dr. Burcu Dogramaci, Institut für Kunstgeschichte, LMU München
Dr. des. Anna Sophia Messner, Institut für Kunstgeschichte, LMU München
Prof. Winfried Gerling, Fachhochschule Potsdam, Fachbereich Design
PD Dr. Ulrich Hägele, Eberhard Karls Universität Tübingen, Institut für Medienwissenschaft
Prof. Dr. Jens Jäger, Universität zu Köln, Historisches Institut, Abteilung Neuere Geschichte
Prof. Dr. Birgit Mersmann, Universität Duisburg-Essen, Institut für Kunst und Kunstwissenschaft
PD Dr. Stefanie Michels, Heinrich-Heine-Universität Düsseldorf, Institut für Geschichtswissenschaft
PD Dr. Annette Vowinckel, Zentrum für Zeithistorische Forschung, Potsdam
Cooperation:
Prof. Dr. Eva-Maria Troelenberg, Utrecht University, Department of History and Art History, Section Art History
Three internal workshops on terminology, methods and theoretical approaches have already been organised:
Workshop 1 on 13.03.2019 on the topic "Themes and perspectives on the Nomadic Camera".
Workshop 2 on 16 and 17.03.2021 on the topic of "Subprojects: transdisciplinary and content-related interfaces".
Workshop 3 on 30.04.2021 on the topic of "Concepts and terms relating to the Nomadic Camera".