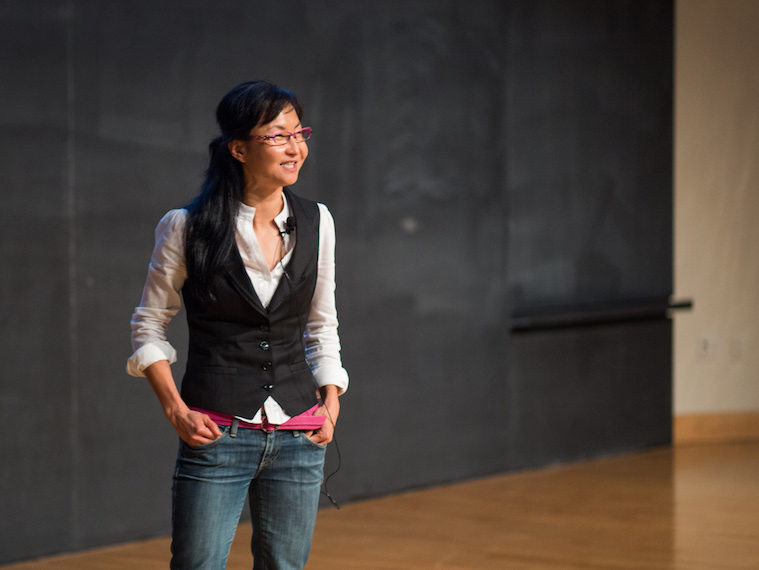 Wendy Hui Kyong Chun

Short Biography
Wendy Hui Kyong Chun is Simon Fraser University's Canada 150 Research Chair in New Media and leads the Digital Democracies Institute. She is the author of several works including Discriminating Data (forthcoming from MIT 2021) + 3 other books from MIT: Updating to Remain the Same: Habitual New Media, Programmed Visions: Software and Memory, and Control and Freedom: Power and Paranoia in the Age of Fiber Optics. She has been Professor and Chair of the Department of Modern Culture and Media at Brown University, where she worked for almost two decades. She has held numerous visiting chairs and fellowships, from institutions such as Harvard, the Annenberg School at the University of Pennsylvania, the Institute for Advanced Study (Princeton), the Guggenheim, ACLS, and American Academy of Berlin. She is also PI on several grants including one from the UK-Canada AI Initiative.


Panel Abstract
Facing Recognition

What does recognition mean in an era of pervasive data capture and automatic pattern detection? Tracing the historical move from "pattern discrimination" to "pattern recognition," this talk unpacks the logic and politics of recognition at the core of systems designed to automatically identify and classify users. It argues for the centrality of the humanities in understanding how we have become characters in a drama called "Big Data."

Wendy Hui Kyong Chun is our interlocutor in the Facing Recognition – Talk and Discussion.