Screen Images
In-Game Photography, Screenshot, Screencast
Winfried Gerling, Sebastian Möring, Marco De Mutiis (Eds.)
Publisher: Kulturverlag Kadmos Berlin 2023.
Language: English
376 pages, 15 x 23 cm
ISBN 978-3-86599-535-3
ZeM Edited volume 04
This book examines historical and contemporary image practices and phenomena, including screenshots, screen photography, screencasts and in-game photography. It poses questions relating to the status, ontology and aesthetics of such practices and phenomena and also explores their cultural and artistic significance. The authors investigate the potential for a new area of future research at the intersection of a range of disciplines, such as media studies, media aesthetics, media history, image studies, photography theory, game studies, media art and game art. As one of the first publications to address these phenomena, this book speaks to a varied audience in the realms of media studies, game studies and cultural studies as well as to members of the general public interested in historical and contemporary practices associated with visual and digital media.
With contributions from Alan Butler, Azahara Cerezo, COLL. EO, Marco De Mutis, Jan Distelmeyer, Julia Eckel, Paul Frosh, Jacob Gaboury, Winfried Gerling, Stephan Günzel, Roc Herms, Rowan Lear, Gareth Damian Martin, Natalie Maximova, Sebastian Möring, Cindy Poremba, Till Rückwart, Michael Schäfer, Birgit Schneider, Kent Sheely, Katrina Sluis, Winnie Soon, Friedrich Tietjen, Emily Wick and Joanna Zylinska.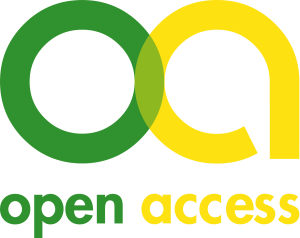 Download Open Access version (PDF, 15,48 MB)
License: CC BY-NC-ND 4.0
DOI: https://doi.org/10.55309/c3ie61k5
This publication was supported by the Publication Fund for Open Access Monographs of the Federal State of Brandenburg, Germany.
---
Winfried Gerling is Professor for Concepts and Aesthetics of New Media in the European Media Studies program of the Potsdam University of Applied Sciences and the University of Potsdam. His research focuses on the practical and theoretical reflection of photographic media, digital aesthetics, media environments and media art. Recent publication: More information: http://gerling.emw-potsdam.de.
Sebastian Möring is an Assistant Professor in European Media Studies (a joint program of the University of Potsdam and the University of Applied Sciences Potsdam, Germany) and head coordinator of the DIGAREC (Digital Games Research Center of the University of Potsdam). In 2021 he won the teaching award of the state of Brandenburg. His research focuses on the philosophy and aesthetics of computer games, in-game photography, green game studies, and the implementation of games in educational contexts. For more information and for publications please visit http://sebastianmoering.com.
Marco De Mutiis works as Digital Curator at Fotomuseum Winterthur and is currently a PhD researcher at the Centre for the Study of the Networked Image at London South Bank University. His research focuses on the relationship between computer games and photography, and its implication in the field of digital and networked images.