Fri
04 November 22 -
Sat
05 November 22
Graduates' Conference "un:real Spaces of Interaction"
un:real Spaces of Interaction. Forms of Social Order in the Spectrum of Media-specific Interaction.
A conference by and for master's students and doctoral candidates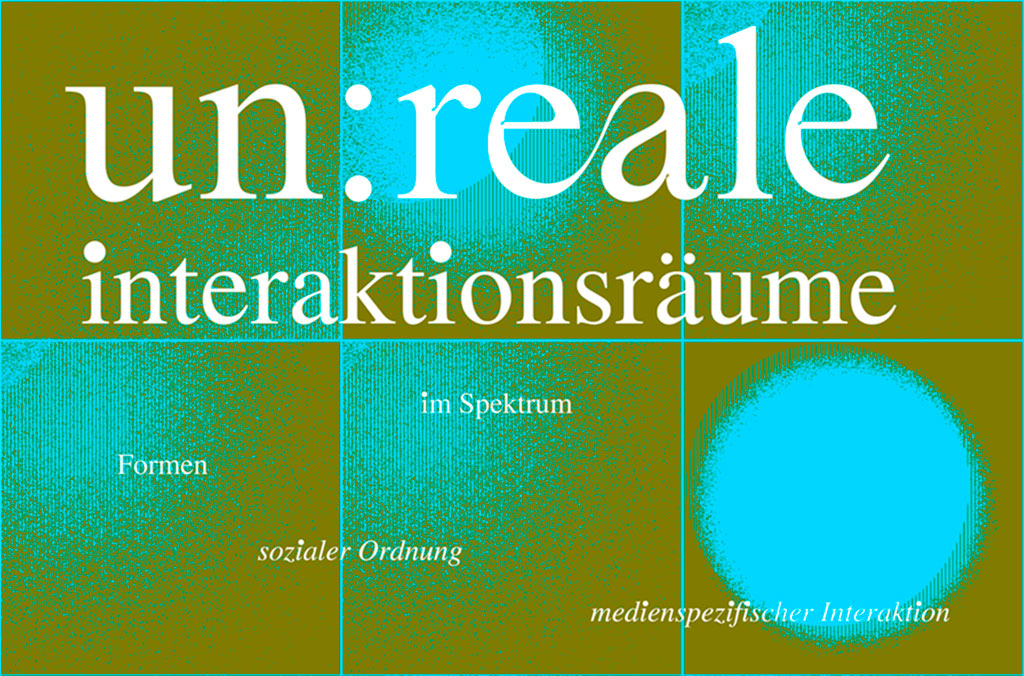 The graduate conference "un:real Spaces of Interaction. Forms of Social Order in the Spectrum of Media-specific Interaction" focuses on media-specific interaction spaces and the construction of social orders and realities. Therefore, the overarching question of the conference is concerned with the emergence, change, and shaping of interaction spaces in the spectrum between human-human and human-machine, in which actors communicate with each other through or with technologies.
Recently, the COVID-19 pandemic has given new importance to understanding and thinking about interaction spaces, online and offline. Following Erving Goffman's notion of interaction and related key aspects of interactions, we consider how media-specific interactions are understood and analysed within media studies and media linguistic perspectives. Possible approaches include interface studies and affect theory as well as sociolinguistic studies of human-machine interaction and multimodal interaction analysis. Despite the different theoretical and methodological approaches, it becomes clear that interaction in, with, or through media makes sociocultural transformations visible. They unfold in the form of new social realities "such as virtual space[s], public spheres, or popular culture, which are hardly conceivable without media-based mediation" (Marx/Schmidt 2019, 12). These spaces of interaction move at the intersections of analogue and digital, online and offline, human and machine, real and unreal.
The conference is intended to provide a space in which Master's students of higher semesters (from 3rd semester) and doctoral candidates from the fields of media linguistics and media studies, but also other associated humanities with relevance to media studies such as sociology, political science, aesthetics and art history, film studies, cultural studies, journalism, philosophy, science and technology studies, or cognitive science can present their research work.
The concept of interaction spaces will not only be taken up in terms of thematic content during the two-day event. The conference will also offer space for exchange and networking among participants in addition to the conventional lectures with interactive formats, such as panel discussions, workshops and a poster session.
We look forward to an engaging, interactive and communicative conference!

The un:real organizational team
Anna Zaglyadnova (Potsdam)
Clara Kindler (Frankfurt (Oder))
Didem Leblebici (Frankfurt (Oder))
Giacomo Marinsalta (Potsdam)
Till Rückwart (Potsdam)
Conference website: un-real.digital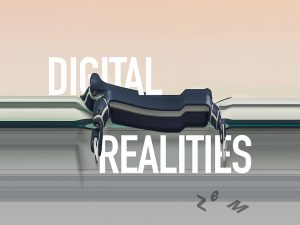 An event within the ZeM's annual focus on "Digital Realities"