Mo.
19. September 22
16.30 - 19.30 Uhr
Ort
Online via Zoom, Meeting-ID: 684 0863 4512, Passcode: 456594
Working With Waste (Public Programme): Online Artist Film Screening by Pauline Curnier Jardin & Open Lecture by Alex Blanchette
Schedule
16:30-17:30
Pauline Curnier Jardin
Online screening of "Fat to Ashes" and artist talk
17:45-18:45
Alex Blanchette
Letcure "The Compulsive, Never-Ending Uses of Pigs. A Talk on Cat Food, Value, and Wasted Life"
18:45-19:30
Pauline Curnier Jardin, Alex Blanchette
Q&A with Tamar Novick
Online via Zoom, Meeting-ID: 684 0863 4512, Passcode: 456594. Please note the online-event will be recorded. Prior registration is not necessary.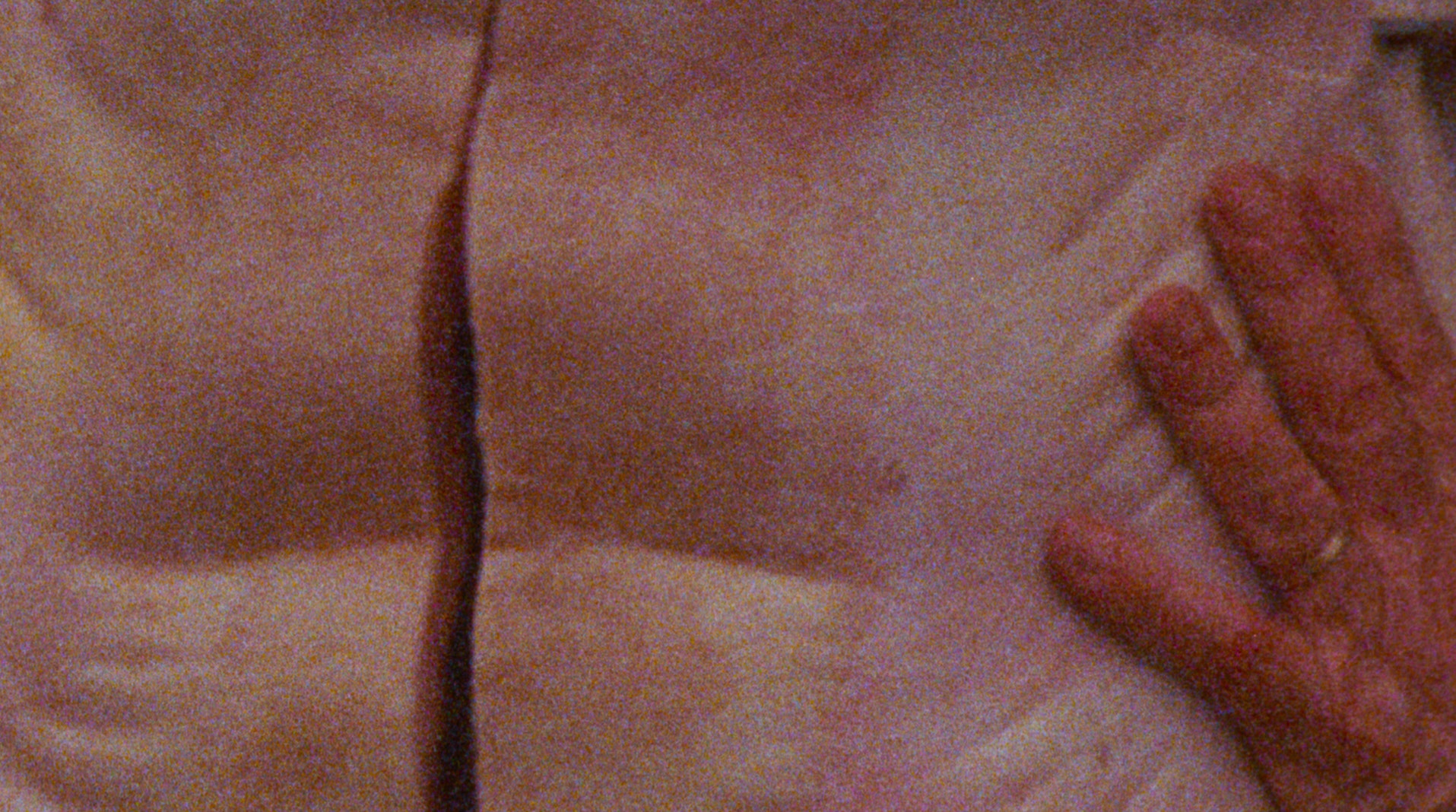 Alex Blanchette is Associate Professor of Anthropology and Environmental Studies at Tufts University. He is the author of Porkopolis. American Animality, Standardized Life, and the Factory Farm (2020) and the co-editor of How Nature Works. Rethinking Labor on a Troubled Planet (2019).
Pauline Curnier Jardin is a Berlin-Rome based artist working across film, installation, performance and drawing. She is the winner of the 2019 German Preis der Nationalgalerie, the 2021 Villa Romana Prize in Florence, and recipient of the 2019-2020 Villa Medici fellowship in Rome. Her work was included or commissioned over the last years in: Lofoten International Art Festival, Lofoten; INDEX – The Swedish Contemporary Art Foundation, Stockholm; Hamburger Bahnhof, Berlin; Haus der Kul-turen der Welt (HKW), Berlin; Steirischer Herbst Festival, Graz; Manifesta 13, Marseille; Palais de Tokyo, Paris; the Bergen Assembly, Bergen Biennial; International Film Festival, Rotterdam; the 57th Venice Biennale; Tate Modern, London; Performa 15, New York.
Tamar Novick is trained as a historian of science, and writes about agriculture, technology, animals, bodily waste, and fertility research in Palestine-Israel. She is a senior research scholar at Max Planck Institute for the His-tory of Science in Berlin, where she leads a working-group on animals and knowledge titled "Out of Place, Out of Time".
Masterclass Artistic Research 2022: Working With Waste
Masterclass Artistic Research 2022: Working With Waste is conceived as a mentor-led research group which explores relationships between waste, creativity and transformation. It is a space for artist filmmakers to develop research based moving image projects that activate waste materials and/or explore the meanings and potentials of waste in various sociocultural settings.
Beyond conventional notions of trash, climate conscious tropes like sustainability and processes that extend the life of material resources the working group will also explore the potential of discarded materials in the context of research. The working group revolves around questions such as – what kinds of creativity are involved in working with waste? How do we archive, improvise, share, and reactivate waste materials? What are the historical legacies of working with waste in the context of different disciplines and how do attitudes to waste shape infrastructures and norms?
Mentors include: Filmmaker and Turner Prize nominee James Richards, Arts at MIT alumni Jenna Sutela, interdisciplinary artist Mary Maggic, Guest professor and Max Planck Institute artist in residence Lucy Beech and international filmmaker Riar Rizaldi.
Key themes: hybrid filmmaking, transdisciplinary & experimental research, waste politics, care, feminist science and technology studies, biodiversity
discard studies, hormone biopolitics, interdependence, queer studies, new materialisms.
Lucy Beech is a Berlin based artist whose practice encom-passes filmmaking, performance, installation, research and writing. Beech is currently guest professor in film and knowledge at the Film Uinversity Babelsberg Konrad Wolf and instigator of the Working With Waste research group. Beech's forthcoming/recent exhibitions include Edith-Ruß-Haus für Medienkunst, Oldenburg; Kunstinstitut Melly, Rotterdam; Tate Britain UK; Tramway Glasgow; The Liverpool Biennal, UK; Biennial Matter of Art, Czech Republic and Camden Arts Centre, London.
Co-hosted by the Institute for Artistic Research at Film University Babelsberg KONRAD WOLF and the Filmuni Summer School, supported by the ZeM – Brandenburg Centre for Media Studies.